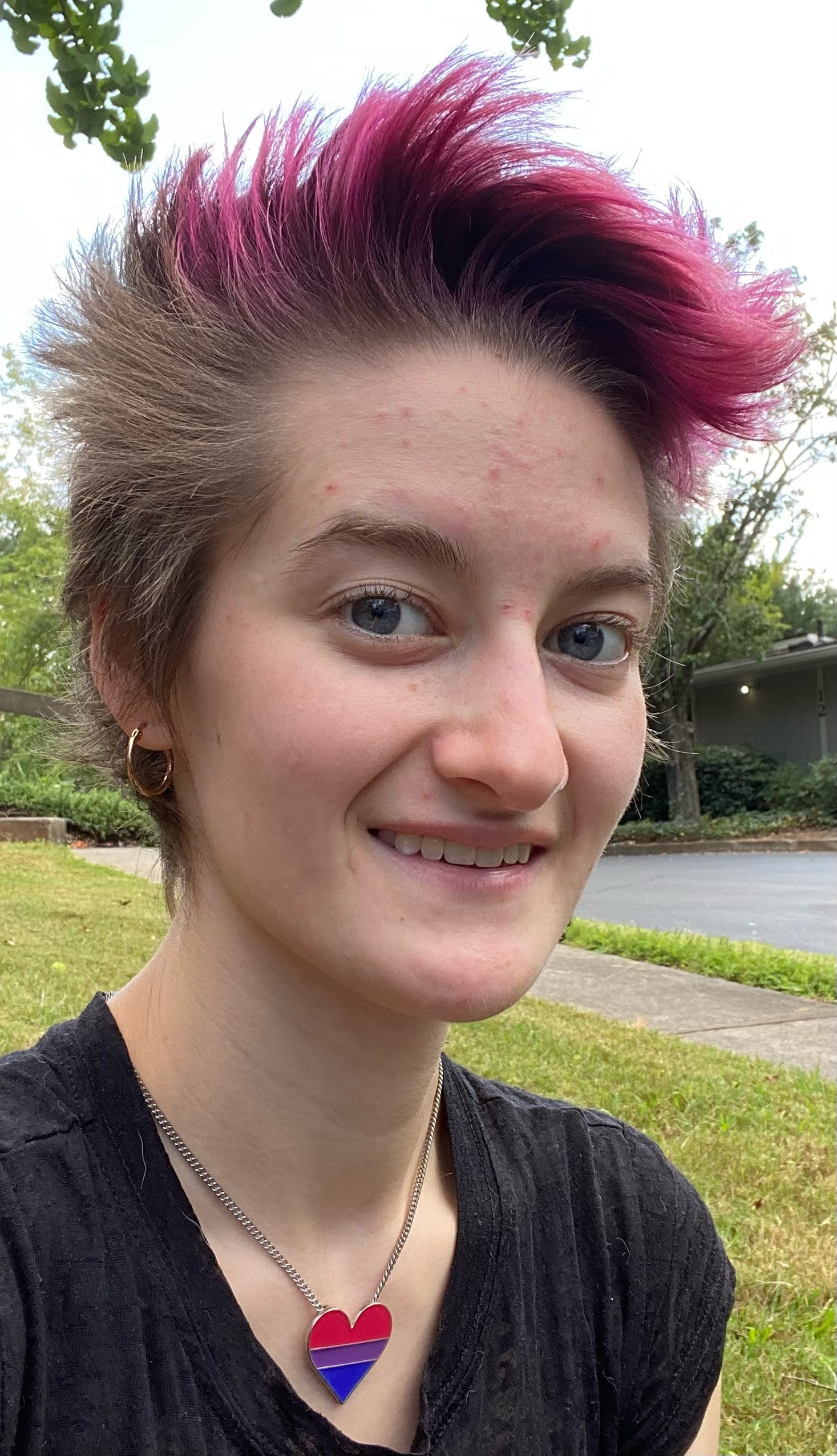 My name is Sheridan Clark and I earned my BFA in Digital Animation at Kennesaw State University.
I was born in Ontario, Canada but I spent the majority of my life in Georgia, and
 eventually pursued my degree in the Atlanta area.
I spend my free time taking care of my rescue Chihuahua, playing video games, and working on personal art projects.
I am a big advocate for raising awareness for mental health and animal abuse, and those themes frequently appear in my work.
​​​​​​​